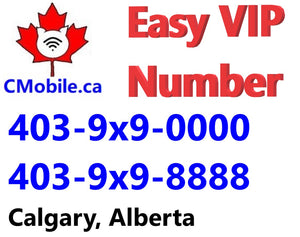 Are you doing business in Calgary and need easy to remember number? Or you need similar number for your loved ones? Here you go:
403-9X9-0000 and 403-9X9-8888

X is same digit between (1 to 7).

You can port both number to either format (both voip, or both mobile, or one for each, you choose). 
If you have any inquiries, feel free to send us a text message at 613-888-1111. SMS ONLY.