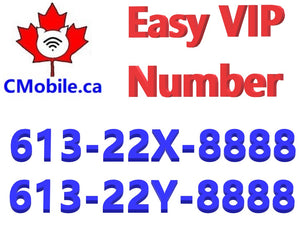 Are you doing business in Ottawa and need easy to remember number? Or you need similar number for your loved ones? Here you go:
613-22X-8888 and 613-22Y-8888

X digit form (2 to 4). Y digit form (5 to 7).

You can port both number to either format (both voip, or mobile,). 
If you have any inquiries, feel free to send us a text message at 613-888-1111.  WhatsApp, WeChat or SMS preferred.